D3: NZ's First B Corp Certified Media Agency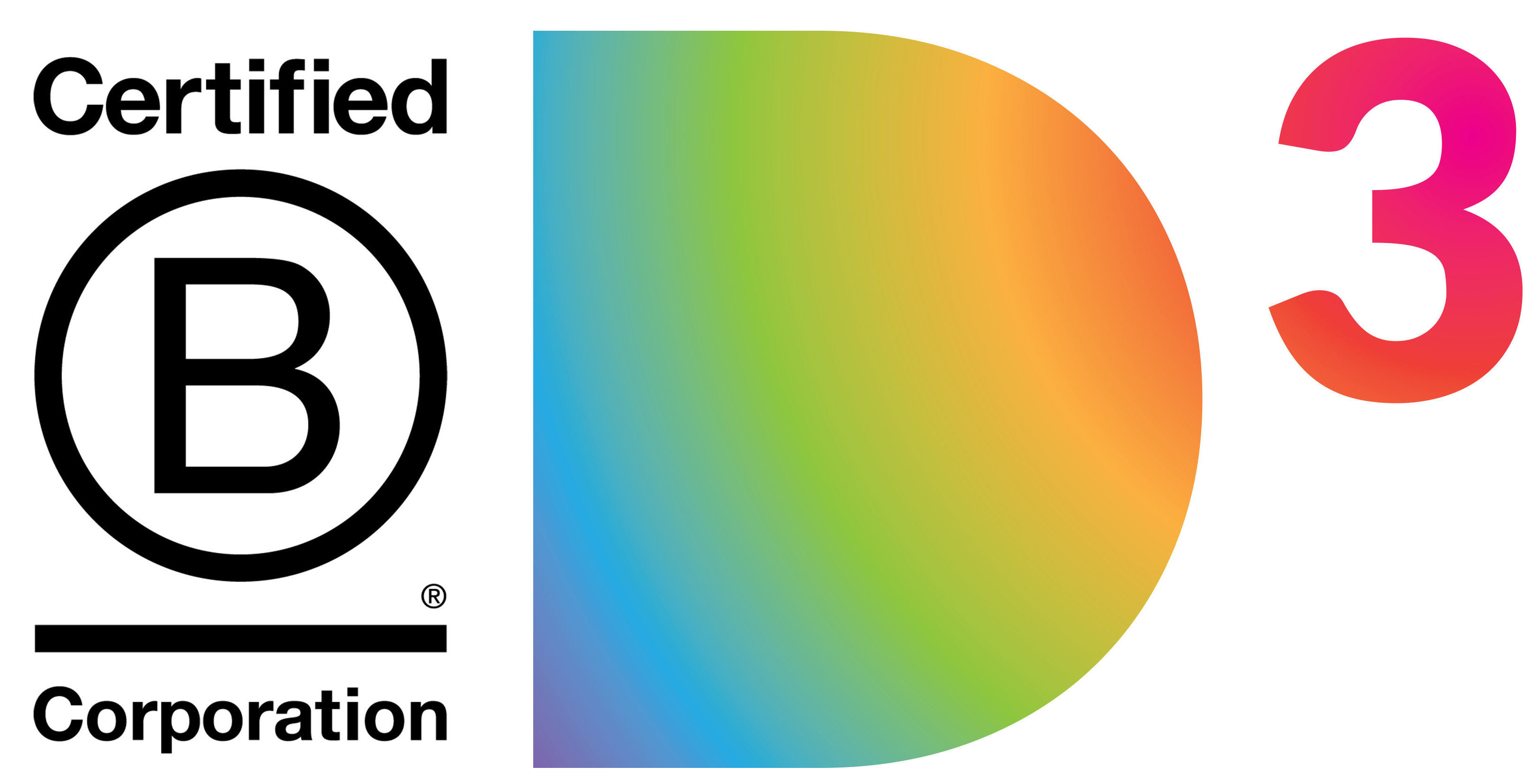 D3 becomes NZ's first B Corp certified media agency
We beyond proud to announce that D3 has successfully become New Zealand's first B Corp certified media (and advertising) agency.

From the outset we wanted to build a business that we could be truly proud of. Beyond awards and recognition; a business that was built from the ground up to give back, and to have a positive impact on our team, our industry, local communities, and the environment.
By building values like diversity, sustainability, transparency into our governance and business framework we are able to commit to these fully, for the benefit of our clients, our staff and our partners.
And this is just the beginning. It's been over two years of hard work to achieve this certification, and we plan to use our influence and our leadership to drive change into our industry where diversity, transparency and sustainability are given only lip service, and the reality is much murkier and opaque.

B Corp in my opinion is a framework that all businesses should embrace. Being profitable is still at the heart of being a B Corp, but not at the expense of people or the environment. It's about being better, and striving to be better, by empowering our people and our partners to work together to be better. From using environmentally friendly light bulbs, to wage equality, diversity and financial transparency. And everything in between.
We might be the first media agency in NZ to achieve B Corp but I hope we're not the last.