Top 10 Factors Impacting The Acquisition Of Customers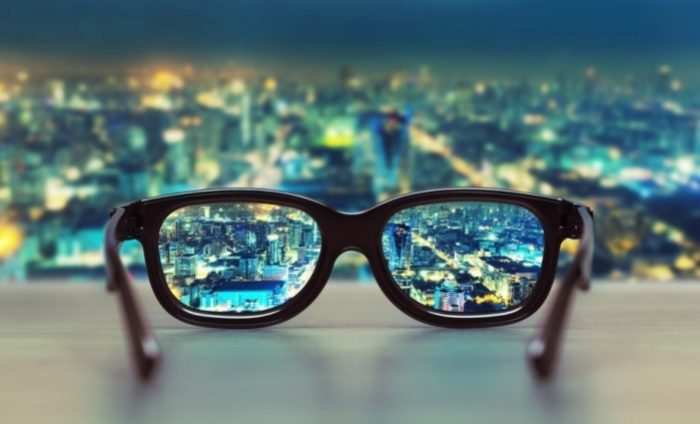 Planning Ahead to Stay Ahead: The Media Landscape in 2025
With the media landscape in flux in the Covid-19 era, it's easy to become fixated on the present. Yet if there's anything "these unprecedented times" have taught us, it's that we must expect the unexpected. If we want our businesses to have any longevity, we must plan ahead to stay ahead. With this in mind, D3 have undertaken extensive research to identify the top 10 factors that will impact your acquisition of customers over the next five years.
So, what awaits us in our digitised, post-Covid future?
1. The digitisation of traditional media will accelerate in three key ways.
It's no secret that broadcast media is becoming less cost efficient. A plethora of platforms has created fragmented audiences. Combine this with accelerating production costs, and free-to-air media is doomed to financial unsustainability for media owners and advertisers alike. By 2025, digital and 'traditional' media will have blurred in three key ways.
Out-of-home media will be predominately digital with real-time audience demographics, interests and environmental factors (e.g. weather).
Television will be dominated by Subscription Video on Demand (SVOD) and digital streaming, resulting in advanced audience targeting opportunities.
Magazines and press will only exist within digital channels and will be primarily subscription based.
2. Marketing budgets will respond by increasing their spending on digital.
Advertising and marketing budgets show no sign of slowing down in their shift towards digital channels. As it stands, the global players – Google and Facebook – take 0.85 cents in every dollar spent on digital media. Within ten years, the digital ad share has more than doubled, with online ad budgets already surpassing TV. This gap is likely to grow in the coming years, as large digital platform companies already generate similar reach through video on demand, social, or messaging functionalities.
As audiences migrate towards a heavily fractured digital media landscape, brands will ultimately be forced to shift media investment to more targeted digital channels, aligned with specific messaging to resonate with each of them.
3. Programmatic advertising will take precedence.
Advertising processes are becoming fully automated, with almost all transactions taking place in real time. 65% of global digital ad spend was traded programmatically in 2019, but in the next five years, this will grow to over 90% and utilise 1st, 2nd and 3rd party data.
To adapt to this, we must look for scaled and data-led target audiences. With the subjective media buyer replaced by machines, competitive advantage will no longer be around buying rates. Instead, it will be developed from superior audience data, blended from multiple sources and premium media access. The combination of high-quality digital environments combined with clearly defined audiences will command a premium for advertisers. By 2025, brands will have the ability to leverage data to address a specific target audience in real time on all channels.
4. Personalisation and data-led targeting will become basic necessities at any advertising agency.
With more digital consumer insights, media and messaging have become increasingly targeted. Potential, current, and past customers can be both reached and excluded within multiple channels. As a result, individual, cultural and environmental relevance will become a consumer expectation.
5. Ads will become a more pressing concern for consumers. As a result, ad avoidance will continue to develop.
Consumers are losing their patience with advertising. To deter resentment, advertisements should be short, immersive, and either highly relevant or entertaining; enhancing rather than interrupting. It is increasingly easy for individual consumers to eliminate all advertising exposure from their daily lives - at least 27% of internet users in the US already use Ad Blockers.
6. Only a few global players will dominate the advertising technology industry.
Without potential government intervention, Facebook, Google, Salesforce, Adobe and Amazon will consume almost all their smaller, but highly specialized, competitors. The technology and flow of data for the global players will integrate with themselves and poorly with each other, essentially creating technology-walled gardens for businesses. Large organisations and advertisers will have to utilise the technology of their preferred global partner. The alternative will be to risk consistent integration and data mobility issues.
7. Marketing clouds will become central to business performance.
Marketing clouds are set to become indispensable, as they will control the creation and management of marketing relationships and campaigns. It will become standard to integrate solutions for customer journey management, from content creation to live campaigns.
The focus of these clouds will shift from acquiring new customers to engaging with existing customers to encourage brand loyalty and recommendation. The art of retaining customer loyalty in a digital environment will have to be learned.
8. Artificial Intelligence (AI) will be imperative for consumers and businesses.
By 2025, the convenience and quality of AI will lead to its exponential growth in advertising. AI will support decision-making and consumer behaviour analysis, enriched by data about how consumers interact with advertising. These developments will facilitate a significant percentage of interactions between brands and consumers to be bot-to-bot, with an individual's personal digital assistant interfacing directly with customer service bots. This level of tailored content will only exist with the help of AI itself, meaning that control of your brand will need to be tightly defined.
Future marketing and customer services strategies must consider that digital assistants will be assisting consumer decisions, so will require new methods of discovery and persuasion. AI is here to stay. Embrace it and use it to create a competitive advantage.
9. In-housing of marketing implementation will increase, resulting in fiercer competition for talent.
The automation of advertising will lead to many advertisers bringing their media buying activity in house. There have been both significant benefits and drawbacks associated with in-housing of activity, nonetheless, the need to regularly handle and manipulate data will make it more prevalent.
This will further intensify the battle for digital talent. Demand for data scientists, analytics experts, and creative minds is huge at present and will remain so, as employers compete for experts. Nurturing in-house digital talent to develop will provide significant competitive advantage in specialised skill scarcity.
10. There will be a homogenised approach to consumer privacy.
A single global approach to consumer privacy and identity will replace regional regulatory approaches. It will likely be based on the current GDPR regulations in Europe. Every company will need a robust data strategy beyond its marketing team. Every business unit and its unique sources of data will be connected in service of both operational efficiency and consumer experience alongside the companies' data privacy strategy. The data strategy and privacy considerations should be designed with future data sets, such as genomic and biometric data in mind, as most experts believe it is a question of when, not if, that data will be accessible. Designing data privacy policies aligned with a vision of more stringent regulation is recommended to avoid future issues and bolster competitive advantage.