Our Partnership With Metlifecare & NZME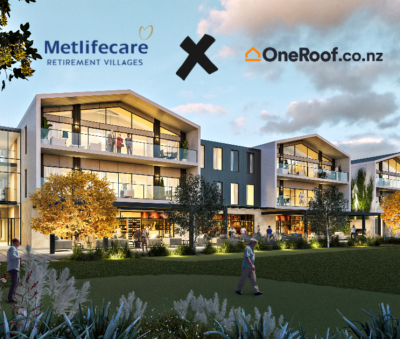 Retirement Living – Our Partnership with Metlifecare and NZME
I think it's fair to say that the last few months have been a challenge for us all. Being locked up at home for over 100 days and living in constant uncertainty, you would expect that a lot of workstreams would go on hold or would be scrapped altogether. Looking backing at all the hard work from the team in these trying times, one of the projects I'm most proud of is our Retirement Living partnership with Metlifecare and NZME.
Anyone who has any interest in the New Zealand property market will be able to appreciate the strength of NZME's OneRoof platform. With a mixture of available property listings, curated content and much more, we saw potential for an effective partnership with Metlifecare to promote their 26 (and counting!) retirement villages across New Zealand.
One of the challenges in promoting the Metlifecare offering is communicating the wide variety of quality retirement options available. With each Metlifecare village tailored to its location and driven by its residents, capturing the essence of all villages is more complex than delivering a single, 'cookie cutter' business model.
Working with NZME and Metlifecare, we were able to establish an exclusive retirement hub on the OneRoof website, featuring individual pages for each unique Metlifecare village and providing a platform to share our bespoke content. With the 'Retirement Living' hub acting as the crown jewel of our partnership, we have supported our activity through a multi-media approach spanning digital, radio and print to bolster our position in market.
Through the process of setting up the Retirement Living hub, one thing that has been very clear from the start is the persistence and dedication of our partners. From establishing a concept from scratch, the creation of each village profile (including several manual back-end adjustments) and a few late nights, everyone wanted to see this project succeed and was willing to give 100% to make it happen. The takeout is – creating a bespoke concept might not be the easiest solution but it could very well be the best solution (if you've got the right team behind you).
While we are very excited to have launched our partnership over the last few months, the best is yet to come so keep an eye out for much more from Metlifecare! If you'd like to see the Retirement Living hub in action, please visit the One Roof x Metlifecare Hub
Written by Jessica Harvey, Senior Account Manager, D3