Why We Became a B Corp
Cast your back to a time when 'Corona' referred only to a beer and international travel was a thing. It's 2017. Bags packed, I hopped on a flight to Austin, Texas, and headed for South by Southwest (SXSW), an annual film, music, and media festival. The entire experience was fantastic, but there was one talk which stood out. It was read by a man named Yvon Chouinard, also known as the founder and owner of the outdoor clothing group, Patagonia.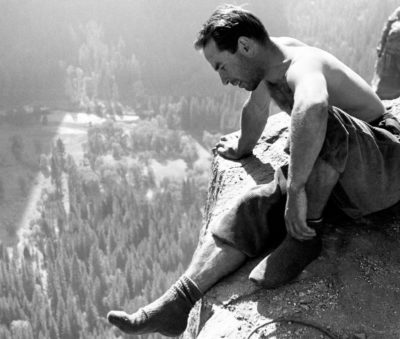 Chouinard's talk began with the story of Patagonia's humble origins. It started as a means to fund his favourite pastime.
First and foremost, Yvon Chouinard is a rock climber. In 1953, to finance his adventures in Yosemite, he taught himself how to blacksmith and started selling pitons, metal bars which are hammered into a rock face to allow a climber to safely clip and climb, out of the back of his car. By 1965, he had partnered up with a man named Tom Frost to start Chouinard Equipment, which had blossomed into Patagonia by 1973.
It was an issue with his product, however, that prompted his crucial realisation. To use his pitons, a climber had to hammer the metal in to fragile cracks in the rock and remove it once he or she finished. Each day, hundreds of climbers would repeat this task, irrevocably disfiguring the same rock he loved, and thus the way people could climb it. The knowledge of this marked a paradigm shift which would characterise his business forever.
Chouinard realised that you could combine environmental activism with business and profitability to really make a difference. He was truly motivated to use business as a force for good by both people and the planet. And when discussing this, there was one phrase that consistently popped up.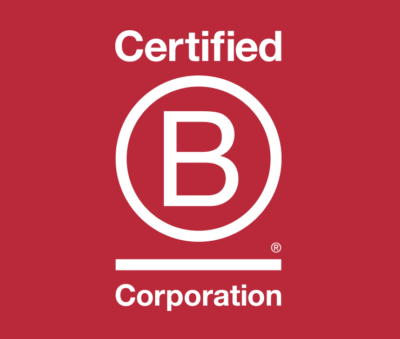 I left buzzing with intrigue. Back at the hotel, I spent several hours reading about 'B Corp'. As it turned out, there was a community of businesses just like Chouinard's, for whom profit was not the sole focus. Instead, it was a goal among many, balanced alongside social and environmental activism.
Admittedly, I was surprised to see businesses of all sizes on the list. Ben & Jerrys, Allbirds, Kathmandu, Innocent Drinks, to name a few. B Corps were big business. They were businesses that were hugely successful but still driven by core values.
Around this time, I also became increasingly frustrated with the integrity of large agency groups. They spoke about sustainability, diversity, and workers' rights. It is hard to believe a business truly wants to be 'diverse' when the senior leadership team consists of 12 middle-aged white guys; that 'community' is important when you offer your people just one day a year to volunteer for a local charity; that you care for your employees when you look to move 10+ roles to a country with cheaper labour or make people redundant whilst also posting record profits. Charity, diversity, and sustainability for most agency groups are simply buzzwords used to win awards or to look good on a pitch document.
I promised myself then that if I were ever to set up my own business, B Corp principles would form the foundations it was built upon.
Two years later, after a year of mostly consultancy work, my good friend Richard Thompson and I sat down for a beer. I told him of my vision of creating the first agency in New Zealand to be B Corp certified – my elevator pitch was "doing what's right doesn't cost the earth". And so, D3 was born.
The ethos of D3 was, and is, about balancing profit with doing the right thing for our people – both clients and employees. That means full transparency with our clients and no hidden costs; having the best people for the job, from diverse backgrounds, remunerated fairly; committing to thoughtful decision-making to minimise our environmental impact; and offering our services at a lesser rate to those who could use them positively.
So, with the support of our clients and team, I went to the web and typed in a familiar URL: bcorporation.net. To say I had underestimated the work required to become B Corp certified would be understatement. In short, to become B Corp certified, you need a minimum verified total score of 80 across all impact areas, and at the time of writing, only one in three who apply get through the certification.
The questions you must answer are determined by company size, sector, and market. In total for us, there were over 200 questions on topics including governance, workers, customers, the environment, and community. Some take moments to answer, some involve significant thought and action. All of them, however, require a level of introspection.
After over a year of working on the assessment, in March 2021, the now 10-strong D3 team had done it. We had become the first B Corp certified advertising agency in New Zealand. And not only were we B Corp certified, but we all got to work within an agency guided by B Corp values.
By May 2021, we were finally allowed to share the news. We were overwhelmed with the positive response from our clients, suppliers, and partners. Interestingly, almost everyone was aware of B Corp and their mission. In fact, many of our partners were also going through the assessment process. It was a testament to the idea that what you put out into the world, you also attract. We were and are grateful to be working with clients that share our vision.
Just a couple of months ago, we found out that we are in the top 5% of B Corp businesses globally for one of the impact areas: Workers. It still doesn't quite feel real. Our business is our people, and we had spent lots of time trying to create an agency that both attracted and retained the best people. There is still more work to be done, but it's great to have our efforts recognised.
Now, D3 exists within a community of like-minded businesses and people across the globe. We continue to grow, guided by the same B Corp principles Yvon Chouinard spoke about in Texas in 2017, to use business as a force for social, environmental, and economic good. If you run a business, think about the B Corp certification. If one thing's for sure, you'll certainly learn a lot.