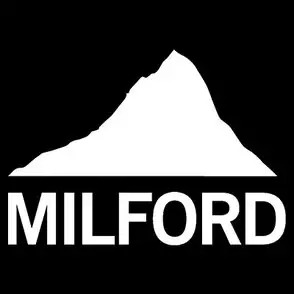 The Client

Milford is a well-respected New Zealand investment management company. They specialise in managing investment portfolios and offer KiwiSaver services to help individuals save for retirement. With a strong track record, Milford is a trusted partner for clients seeking wealth management and retirement planning solutions.
What is Keyword Cannibalization?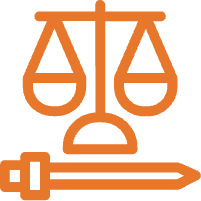 Keyword cannibalization occurs when you have too many identical or similar keywords spread throughout the content on your website.
Keyword cannibalisation is a phenomenon where multiple pages on a website compete with each other for the same keyword.
When this happens, search engines get confused and don't know which page to show for that keyword. It can lead to lower search engine rankings and a less effective website.
To avoid it, each page on a website should focus on different keywords to help search engines understand and rank content better.
The Brief & Plan


Reduce cannibalisation and improve the performance of an important page

Milford is the best performing KiwiSaver in the market. However, the KiwiSaver page on their website, has always ranked on Page 4-5 for the term 'Kiwisaver'. Obvioudly less than ideal, and not a reflection of their market position. D3 was engaged to try and improve it.

A key reason was identified, and the challenge became fixing keyword cannibalization issues sitewide. To do this D3 produced the following plan:



Restructure the on-page elements of the target page.
(title tags, headings, alt text, keyword mentions)
Create an internal link structure across the entire Milford site.
Obtain high-quality backlinks for the page.
Remove and restructure other KiwiSaver pages to prevent keyword cannibalization.
The Strategy
To fix the issue of keyword cannibalization for Milford, D3 implemented a comprehensive strategy. Here are the key steps taken:

Restructuring On-Page Elements D3 started out by optimising on-page elements on the target page. This helped to ensure that the correct KiwiSaver page was optimised for the target keyword and provided Google with a clear understanding of what the page was about.

D3 also removed and restructured other KiwiSaver pages. Helping to ensure that each page on the site was targeting a unique set of keywords and not competing with other pages on the site.
Internal Link Structure

Next, D3 created an internal link structure across the entire Milford to provide Google with more context of the page itself.

This helped to establish the page as an authoritative source on the topic and improve its ranking in search results.
Backlink
Campaign

D3 also created 6 high-quality backlinks to the page.

These backlinks were from reputable sources and helped to establish the page as a credible source of information on the topic.
The Results


Sixty-one percent increase in average position for Milford's target keyword 'Kiwisaver' on the priority page
Following the resolution of keyword cannibalisation issues, Milford's KiwiSaver page has made considerable progress and is now close to securing a place on the first page of Google search results.

There have not only been noteworthy improvements in the average position for the target keyword, but also there has been a substantial rise in clicks and impressions.

These achievements highlight the successful mitigation of keyword cannibalisation, leading to improved search visibility and user engagement for Milford's KiwiSaver page.
Average sessions increased by 61%.
Impressions improved by 25%.


"We are extremely pleased with D3's expertise and dedication in resolving our keyword cannibalisation. Their efforts have not only helped us eliminate this issue but have also significantly improved our average position in search engines. D3 has proven to be an invaluable partner in enhancing our online visibility, and we highly recommend their services."
Sean Donovan
Milford

If you're thinking your website might be suffering from Keyword Canibalisation issues you can trust us to help. D3 offers a comprehensive solution. Here's how we can assist you:
Analysis & Strategy Our team can offer a comprehensive solution to address keyword cannibalisation issues. We begin with a thorough analysis to identify conflicting keywords across your website and develop a strategic keyword plan tailored to your business objectives.
Implementation & Optimisation We can optimise affected pages, ensuring that each one targets distinct keywords for clarity and enhanced rankings. Our experts implement meticulous keyword mapping and 301 redirects to guide users and search engines to the correct pages.
Testing, Monitoring & On-going Support We continuously monitor and provide support for a smooth transition and long-term success. With our expertise, your website can effectively resolve keyword cannibalisation problems, improve rankings, and enhance user experience.