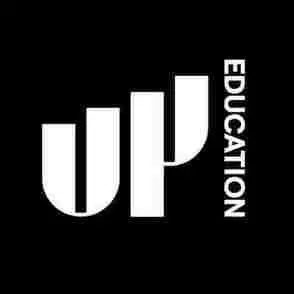 The Client

UP Education is an organisation that provides higher education learning opportunities in New Zealand and Australia. They are committed to equipping the next generation with essential skills and attitudes that will benefit them throughout their lives.
The Brief & Plan

Improve search engine rankings and increase traffic to the website.
D3 was engaged to carry out thorough SEO audits for all Up Education schools. This collaboration was initiated to boost the online visibility and effectiveness of each school's digital platforms. Leveraging D3's SEO expertise, a meticulous examination of the websites was conducted to ensure they were in a best practise state and optimised for search engines.
Conduct comprehensive SEO Audits for all Up Education schools.
Enhance online visibility through on-page and off-page improvements.
Improve their site's technical structure and build high-quality backlinks.
The Strategy
To enhance the SEO performance of all Up Education schools, D3 deployed a comprehensive strategy. Here are the key steps take:

Optimising Website Content D3's strategy began with a thorough content optimisation approach. This involved refining the on-page content on all of UP schools' websites to ensure it was not only informative but also aligned with relevant keywords found via keyword research.

This optimisation aimed to provide clarity to search engines like Google, helping them understand the content's purpose and relevance to specific keywords.
Improving Technical Structure Another critical aspect of D3's strategy was to enhance the technical structure of the websites. D3 conducted thorough technical audits and addressed issues that could hinder search engine performance.

This included adding backlinks to all other schools via the header and footer to spread link equity from larger sites. improving website speed & mobile responsiveness which ensured better indexing and user satisfaction.
Building High-Quality Backlinks D3 initiated a robust backlink campaign as part of the strategy.

Focusing on creating high-quality backlinks from reputable sources, bolstering the credibility and authority of Up Education school websites.

These backlinks served as endorsements of the website's trustworthiness and relevance to its target audience, contributing to improved search engine rankings and visibility.
The Results



The results of the SEO audits were impressive. Here are some of the key stats:
Average sessions increased per school by more than 18%.
Average position improved per school by 56%.
Significant Conversions improvements
Summary Of SEO Audit Results For A Select Number Of Schools:
This data illustrates a notable improvement across key metrics, showcasing the success of D3'S SEO efforts.

The positive shift in average position signifies enhanced visibility on search engines, subsequently leading to a substantial surge in Google Search Console clicks.

We are delighted with D3's outstanding work for Up Education. Their thorough SEO audits and strategic optimisation efforts have remarkably improved the online visibility of our schools, contributing to the achievement of impressive results.
Philip McCracken Up Education

If you're seeking to enhance the visibility and average positions of your website through an SEO audit, D3 is here to provide expert support. Here's what we can assist you:
Customised SEO Audits D3 takes a tailored approach to SEO audits, carefully examining your website's current state. We identify areas that can be optimized, ensuring that your content aligns with target keywords and search engine algorithms.
Technical Expertise Our team brings technical expertise to the table, addressing any issues that might be hindering your website's performance. This includes improvements in site speed, mobile responsiveness, and overall user experience.
Keyword Optimisation Through on-page keyword optimisation, we can ensure that your content ranks well in search results. By strategically targeting relevant keywords, we boost your website's visibility to a broader audience.
Content Enhancement D3 can help you fine-tune your content for search engines, making it more attractive to both users and search algorithms. This involves refining content structure, meta tags, and other on-page elements.